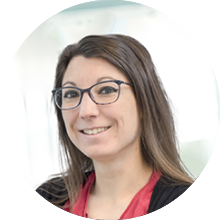 Emilie Bruguiere
Principal
Emilie is a Principal at ATOZ Services.
She has more than 10 years of experience as a Luxembourg tax consultant for a wide range of institutional investors in the real estate and private equity sectors and is specialised in Luxembourg direct tax compliance, particularly specific tax treatments and the resolution of complex tax issues.
Emilie works for a diversified portfolio of Luxembourg companies (i.e. holding, financing, real estate or operational companies, tax transparent entities, securitization vehicles and SICARs).
Emilie is a Luxembourg-qualified chartered accountant holding a Master's degree in Corporate Law and Tax from the University of Aix Marseille III.
She speaks English and French.
View all our people