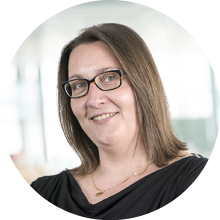 Mireille Rodius
Principal
More about Mireille
Mireille is Principal at ATOZ Services.
She has 19 years of experience in international indirect tax project management, mainly focusing on the financial sector. She advises on Real Estate, e-Commerce and Chain transactions.
Mireille is a Luxembourg-qualified chartered accountant holding a post-graduate degree in Tax Law from the Chamber of Commerce of Luxembourg.
View all our people