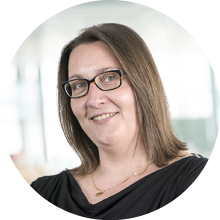 Mireille Rodius
Principal
Mireille is a Principal at ATOZ Services.
She has 19 years of experience in providing indirect tax services to international clients, mainly focusing on the financial and real-estate sector. She is also involved in e-commerce and chain transactions.
Mireille is a Luxembourg-qualified chartered accountant holding a post-graduate degree in Tax Law from the Chambre of Commerce of Luxembourg.
She speaks English and French.
View all our people