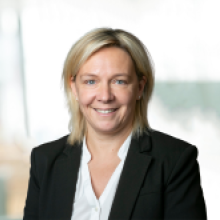 Sandra Ansay
Principal
Sandra is a Principal at ATOZ Services.
She has more than 25 years' experience in the field of corporate and management services industry. With a client portfolio including mostly international clients, Sandra is specialised in the management of private equity structures, has strong expertise in accounting, mainly in Lux GAAP, and comprehensive knowledge of  Luxembourg direct and indirect tax matters.
Sandra is qualified as a Chartered Accountant in Luxembourg ("Expert-Comptable") and holds a degree in Commerce Extérieur from the Institut Supérieur de Commerce Saint-Marie de Liège in Belgium.
She speaks French and English.
View all our people