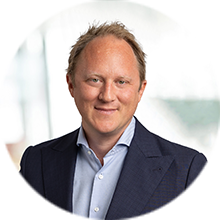 Romain Tiffon
Partner - International & Corporate Tax
Romain is a Partner in the International & Corporate Tax department at ATOZ.
A tax professional since 2006, Romain has experience in structuring Pan-European alternative investment funds across all asset classes, as well as coordinating tax structuring advice and implementation for a wide range of institutional investors. He has also extensive experience in structured finance, mergers & acquistions transactions, and sovereign wealth funds.
Romain is a member of the Tax Committee of the American Bar Association (ABA), New York State Bar Association (NYSBA), International Bar Association (IBA), and of the Tax Group of the British Chamber of Commerce (BCC) in Luxembourg.
Romain is admitted to practice as an Attorney and Counselor-at-Law in New York State, the United States. He holds a Master's degree in Tax Law from the Université Panthéon Sorbonne (Paris I), a Master's degree in Business Law from Université Panthéon Assas (Paris II) and a LLB degree from the London School of Economics and Political Science.
He speaks English and French.
View all our people