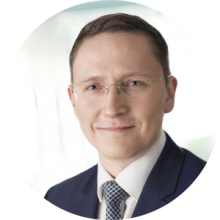 Oliver R. Hoor
Partner - Head of Transfer Pricing and the German Desk
Oliver is a Partner in the International & Corporate Tax department at ATOZ.
A tax professional since 2003, Oliver has experience in Luxembourg and international taxation with a focus on alternative Investments (private equity, real estate, sovereign wealth funds, hedge funds), mergers & acquisitions and multinational groups. He advises clients on all direct tax aspects regarding deal structuring, maintenance, reorganisations and exit planning. He also holds the titles of Head of Transfer Pricing and of the German Desk.
Oliver is the author of more than 250 articles and books on Luxembourg and international taxation including Transfer Pricing and related documentation requirements, the OECD Base Erosion and Profit Shifting (BEPS) Project and the EU Anti-Tax Avoidance Directives (ATAD 1/ATAD 2), reporting obligations of tax intermediaries (DAC6), the OECD Model Tax Convention and Tax Treaties, EU Law and the State Aid investigations of the EU Commission (see www.atoz.lu/media-room). He is also a regular speaker at conferences as well as being a lecturer with Legitech and ILA.
Oliver is qualified as a Chartered Accountant in Luxembourg ("Expert-Comptable") and is a certified German tax adviser (Steuerberater). He holds a post-graduate degree in Luxembourg Tax and a degree in Business Administration with a major in Tax from the University of Applied Sciences of Trier, Germany.
He speaks German, English and French.
View all our people