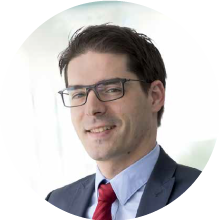 Mauro Morim Monteiro
Principal
Mauro is a Principal at ATOZ Services.
He has 14 years' experience in indirect tax advisory, advising multinational groups and private equity clients on VAT compliance matters. He is also active in the real estate industry and the financial and e-commerce sectors for both national and international clients.
Mauro holds a degree in Accounting and Tax from the Ecole de Commerce et de Gestion in Luxembourg and a post-graduate degree in Tax Law from the Chamber of Commerce of Luxembourg.
He speaks English, French, German, Luxembourgish and Portuguese.
View all our people