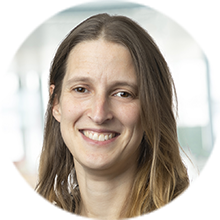 Marie Bentley
Knowledge Director
Marie is Knowledge Director at ATOZ.
Marie worked as a tax lawyer for 9 years. She qualified as a Belgian lawyer at the Brussels Bar in 2008 and was admitted to practice in Luxembourg by the Luxembourg Bar in 2013, practicing until 2017.
Over the years, Marie has gained extensive experience in Luxembourg, Belgian and international tax law, both in advisory and litigation. She was notably involved in international tax projects focusing on the private equity sector and M&A as well as on high net wealth individuals.
Since May 2017, she has been working at ATOZ Tax Advisers and currently holds a position of Knowledge Director.
Marie is also the author of numerous articles on tax related topics published in various legal journals (Revue Générale de Fiscalité, Journal de droit fiscal…).  She has also been a regular speaker in different legal and financial colloquiums.
Marie holds a Master Degree in Law from the Université Catholique of Louvain-la-Neuve (2006) and a DES in Tax Law from the Université Libre of Brussels (2007). 
She speaks French and English.
View all our people