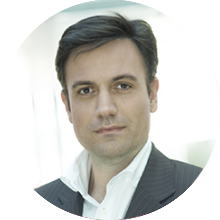 Jean-Michel Chamonard
Managing Partner
Jean-Michel is the Managing Partner of ATOZ Services and is also a Partner at ATOZ Tax Advisers.
With 18 years of experience in structuring pan-European investments, project managing and coordinating tax implementation for a large range of US, UK and European institutional investors in the private equity and real estate sectors, Jean-Michel started his career with Andersen where he worked closely with international clients in the financial, real estate and industrial sectors.
Holding a Master's degree in Business and Tax Law from the University Jean Moulin (Lyon III), Jean-Michel is particularly active on the French Market.
He speaks English and French.
View all our people