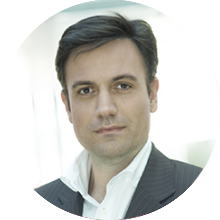 Jean-Michel Chamonard
Managing Partner
Jean-Michel is ATOZ Services' Managing Partner and is also a Partner at ATOZ Tax Advisers.
A tax professional since 2000, Jean-Michel has experience in structuring Pan-European investments, project managing and coordinating tax implementation for a large range of US, UK and European institutional investors in the private equity and real estate sectors. He started his career with Andersen where he worked closely with international clients in the financial, real estate and industrial sectors.
Jean-Michel is a member the Luxembourg Private Equity and Venture Capital Association (LPEA) and of the French Chamber of Commerce and Industry in Luxembourg (CFCI).
He holds a post-graduate in French Business and Tax Law and a Master's degree in Business and Tax Law from the University Jean Moulin, France.
He speaks French and English.
View all our people