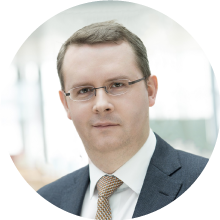 Hugues Henaff
Partner - International & Corporate Tax
Hugues is a Partner in the International and Corporate Tax department at ATOZ.
A tax professional since 2005, Hugues has experience in private equity, real estate and multinational corporations advising clients on tax matters related to set-up of funds, carried interest, deal structuring, mergers & acquisitions and divestitures. Hugues' expertise also includes intellectual property and sports tax matters.
Hugues is a member of the working group on BEPS of the Luxembourg Private Equity Association (LPEA) as well as a member of the working group on DAC of the Association of the Luxembourg Fund Industry (ALFI). He is also a member of the Luxembourg Maritime Cluster.
Hugues holds a Master's degree in International Business Law from the University of Rennes (France).
He speaks French and English.
View all our people