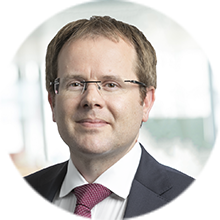 Hervé Précigoux
Director
Hervé is a Director at ATOZ Services.
A professional in his field since 2006, Hervé has experience in advising sophisticated investors, multinational corporations, private equity firms, financial institutions, high-net-worth individuals, and real estate funds, with particular focus on the corporate aspects of complex cross-border structurings, joint ventures, M&A and financial restructurings. Before joining ATOZ Services, Hervé worked, for two years, at ATOZ Tax Advisers, another entity of the ATOZ Group. Prior to this, he was also a member of the Luxembourg Bar and of the Paris Bar.
Hervé is a member of the securitisation working group of the Association of the Luxembourg Fund Industry (ALFI) as well as a member of the legal committee of the Luxembourg Private Equity and Venture Capital Association (LPEA). He is also a member of the Association Luxembourgeoise des Juristes de Droit Bancaire (ALJB).
Hervé holds a Master's degree (DJCE) in Business Law and Tax from the University of Nancy (France). He also holds a Magistère degree in European Business Law from the University of Nancy (France) and a LLM degree in European, International and Commercial Law from the University of Sheffield (United Kingdom).
He speaks French and English.
View all our people