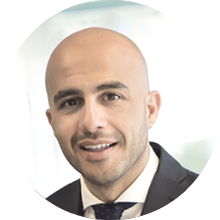 Atman Haloui
Partner
Atman is Partner at ATOZ Services.
He has more than 20 years of experience in the Luxembourg finance and fund industry. With strong expertise in the fields of fund administration, trading room, risk management, finance control and private banking, Atman holds a Master's degree in Commercial and Consular Sciences from HEC Business School.
Atman is a Luxembourg chartered accountant, holding a diploma from the University of Luxembourg.
He is a founding member of the Luxembourg Arab Business Association.
Atman is also an active member of ILA (Institut Luxembourgeois des Administrateurs).
He speaks English and French.
View all our people