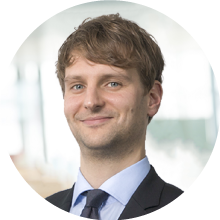 Andreas Medler
Partner - International & Corporate Tax
Andreas is a Partner in the International & Corporate Tax department at ATOZ, having joined the group in 2015.
A tax professional since 2010, Andreas has experience in Luxembourg transfer pricing and international tax advisory for a wide range of institutional investors. He provides advice on the tax and transfer pricing structuring of alternative investments through Luxembourg (private equity, real estate, sovereign wealth funds) as well as the tax structuring of multinational groups. He advises clients on all direct tax matters, including deal structuring, corporate reorganisations, mergers & acquisitions and exit planning, as well as on transfer pricing aspects in relation to the pricing of financial instruments and intra-group services.
Andreas is a certified German tax adviser ("Steuerberater") and is also a chartered accountant in Luxembourg. He holds a degree in Business Administration with a major in Tax from the University of Trier in Germany and a post-graduate degree in Luxembourg Tax.
He speaks English, German, and French.
View all our people